Personalised Ribbons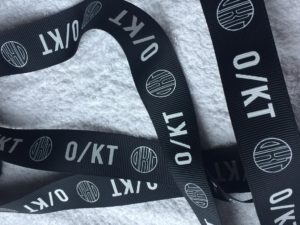 Summer is a fantastic season to update your wardrobe, and although we all like to be on-trend, it doesn't have to come with a hefty price tag.
Personalise your existing clothes by experimenting with beautiful, unique ribbon, and tap into the latest trends at the same time.
What's hot this summer?
Smart shorts
Tailored, balloon, paper bag… Shorts are big news this summer. There's a style to suit everyone, so you can easily make this style work for you.
Check prints
Checks aren't just for school uniform – they're all over the catwalks and come in different styles and colours. From jackets to skirts and dresses – checks are everywhere.
Choose bright or pastels, not together
Both colour palettes are in trend this summer, but only one should be worn at a time. Push yourself and try out a new colour you wouldn't usually wear. If you're big on pastel shades, try something a bit bolder!
Ribbons are the perfect way to personalise these trends to your own unique style, and help revamp any summer item.
Cotton Ribbons
Use cotton ribbons with simple, statement prints, such as checks, to sew onto plain skirts, dresses or tops as a personalised hem. You'll be bang on trend but there'll be no other item like it on the rails!
Printed Ribbons
Printed ribbons are also perfect for sewing into smart shorts, to create something a little more exciting. It's like buying something brand new!
Woven textile ribbons are durable and look expensive – perfect for trialling a pop of pastel or bright shade on a neutral dress, top or bag. Sew on and create your own hems or designs.
Custom Personalised Ribbons
Please phone us or drop us an email if you have any queries, comments, or just want to get a quote.
Telephone: + 44 7716 108 100 
Telephone/Fax: +44 116 318 3231
Email: ribbons4@btinternet.com
Ribbon website: www.ribbons-rubans-band-uk.com 
Labels website: www.perfectlabelslanyards.co.uk