RRB offer custom-made ribbons in a wide variety quality and design.
Woven Jacquard Ribbon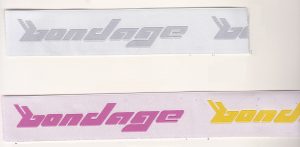 Woven jacquard fabric ribbon is woven by different colour threads to create a raised pattern. We are able to weave any design pattern includes damask, florals, metallic, and geometrics. Woven ribbon has an outstanding durability for a general purpose ribbon. They are our most popular product as they offer a great detail weaving quality. Jacquard weaving ribbons are great trimming for designer clothes and home textile products.
Printed Ribbon
We have a wide range of ribbon fabrics quality in stock to create all-purpose bespoke ribbon. All personalized and printed full colour.
Custom Ribbon
Contact and send us your ribbon design artwork on below email; we will help to custom an outstanding bespoke ribbon for your textile products.
Telephone: + 44 7716 108 100
Telephone/Fax: +44 116 318 3231 
Email: ribbons4@btinternet.com
Website: www.ribbons-rubans-band-uk.com